In partnership with the Gardens on Spring Creek, the Food Bank for Larimer County launched "Plant It Forward" in 2011. All in an effort to increase local produce donations from backyard gardeners and local farms.
All community members are invited and challenged to plant an extra row in their backyard garden! When your crop is ready, drop it off at either the Food Bank for Larimer County, the Gardens on Spring Creek or with a neighborhood champion. No donation is too small!
In 2015, local gardeners donated over 30,000 pounds of fresh produce. In 2016 we have received well over our 35,000-pound goal and the donations keep coming!
For more information, please email Josh Greene, Food Resource Manager, or call 970.556.1893.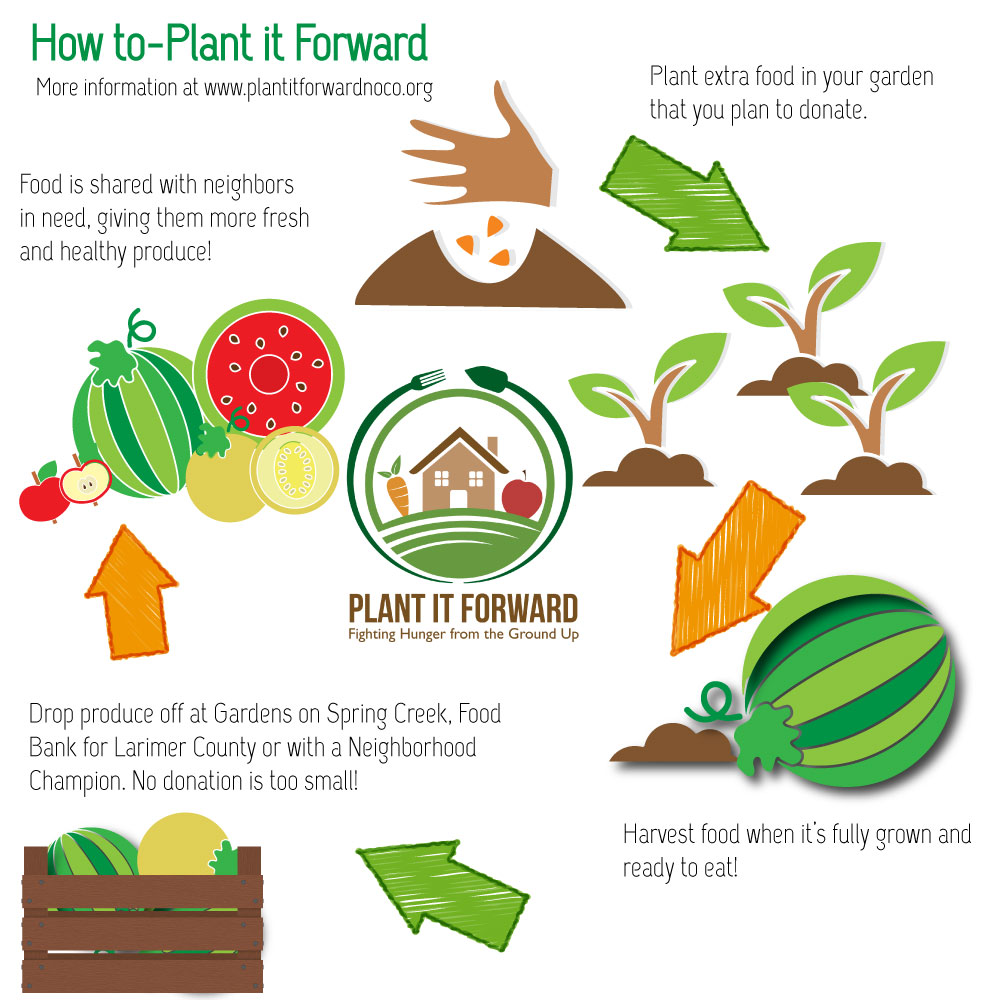 Again this season, Plant It Forward recruited neighborhood champions who have offered their home or business as a drop-off location. Therefore, those who cannot make it to The Gardens or the Food Bank will still be able to donate. Find a champion near you at www.plantitforwardnoco.org. Look for the designated Plant It Forward yard sign and produce bin.
Food Bank for Larimer County
1301 Blue Spruce
Monday-Friday, 9 am-4 pm
Gardens on Spring Creek
2145 Centre Avenue
Saturday 9 am-4 pm; Sunday Noon-5 pm