Volunteering
Volunteers are the heart of our organization. In 2016, over 2,600 volunteers generously contributed 38,000 hours of their time – equivalent to 19 full-time staff! These volunteers helped us collect, sort, repack and distribute 9.2 million pounds of food!
Most volunteer positions are a regular, weekly 2-3 hour shift that falls on a weekday, Monday-Friday, between 9 am and 6:30 pm. We also have a few shifts on Saturdays in Loveland. Some short-term evening and weekend events are also available. Please note we are unable to accommodate volunteers under the age of ten with the exception of certain food drives. Please visit our special event/weekend volunteer opportunities for upcoming food drives that need volunteers of all ages.
To get started, please complete and submit the volunteer questionnaire. Once completed, our volunteer manager will be in contact to schedule your orientation.
To learn more about Corporate Group, Community Service (Court-referred), Family, or Service Learning opportunities, please email our volunteer manager.
Food Link Assistant
Help the Food Bank for Larimer County provide thousands of pounds of food to over 70 local, non-profit agencies in Larimer County including the Boys and Girls Clubs of Larimer County, Catholic Charities, and Open Door Mission.
Opportunities include: Stocking, sorting
Food Share Assistant
Food Share Assistants provide direct service to our guests in Food Share, our client-choice, fresh food pantry. In this area you will be able to see firsthand how your contribution is changing the lives of people in need in Larimer County and work directly with the families who receive this much-needed food.
Opportunities include: Greeting guests, stocking, sorting
Kitchen Assistant
Kitchen volunteers help prepare healthy, made-from-scratch meals and snacks for our child and senior programs.
Opportunities include: Preparing and portioning food for Kids Cafe and other programs. No culinary training is necessary.   
Warehouse Assistant
You can help us distribute over 9 million pounds of food this year by volunteering in the Food Bank for Larimer County's Warehouse.
Opportunities include: Preparing commodity food bags, sorting food drive items, and repacking donated bulk food.
Special Event Volunteer Opportunities
National Letter Carriers Food Drive – Saturday, May 13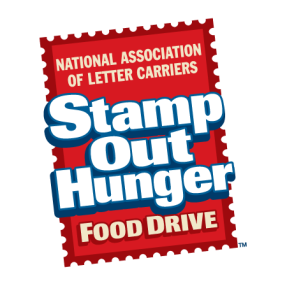 Help with one of the largest food drives in the nation! Transfer food from the letter carriers vehicles to bins at four different post office locations in Fort Collins and Loveland. Be a part of stamping out hunger!
Requirements:
Individuals under 18 years old need to volunteer with a parent or guardian.
All volunteers must wear closed toe shoes.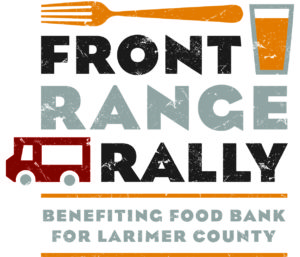 Front Range Rally – Saturday, May 20
Our Craft Brewery and Food Truck Festival at Loveland Food Share, 2600 N. Lincoln, Loveland, CO. An afternoon of food, beer, music, fun and community. 100% of net proceeds go directly to Food Bank for Larimer County. We need volunteers to make this event a success!
You must be over 21 and volunteers receive free admission to the festival.