For the last eight years, retired teachers Laney and Duncan Howard have dedicated their time, talents and hearts to the kids at Lago Vista Mobile Home Community in Loveland. What started as a small reading program with 10 or 20 kids has grown into a successful year-round program supporting up to 150 kids each year. The program ramps up in the summer providing a variety of activities three mornings each week, including reading, art, chess and outdoor recreation designed for children ages 5 and up. In addition to the activities designed to support academic, social and emotional success for elementary students, Laney and Duncan developed a leadership program for the community's middle and high school students. This year, they have 16 kids in the leadership training program— more than ever. They treat it like a job, with an application, an interview and required hours. Kids receive a "small stipend" at the end of the summer for completing the program.
Edwin, age 13, has been in the leadership program for three years and says, "It's fun. It's a great way to learn about being a leader and being responsible. You get to help the [younger] kids with reading and homework and play games."
The Food Bank for Larimer County is proud to partner with Lago Vista community and has been providing Kids Cafe meals and snacks since 2014. According to Laney, the Kids Cafe food really makes a difference for many of the kids in the community. "When kids come in the morning for a snack, a lot ask if they can take food home for dinner." She says it makes her feel good to know they are getting one good meal. Tacos are especially popular and almost every child asks for seconds … or thirds. "Shawn would eat 3rds or 4ths of everything if he could. He's hungry all of the time, things are pretty rough at home," shared Laney.
"I love the food," shared 17-year-old Lydia.  "The tacos are really good. That's my favorite. Or anything with salad, vegetables, fruit—I'm all for it!"
Making a Difference
During their second summer at Lago Vista, Loveland Police visited the mobile home community manager and said: "what are you doing here?" Lago Vista had been infamous for vandalism, fights and other criminal activity, but that summer there had been only one incident reported. The park manager attributed the change to Laney and Duncan's investment in the community. And that's not the only difference they're seeing. At the end of the 2016-17 school year, Laney received an email from the Dean of Loveland High School sharing that 15 out of the 16 seniors in the community graduated. In a community where 90+% of the kids qualify for free and reduced lunch, that graduation rate is unheard of – the district and statewide rate is around 67%.
Laney credits their success to creating an atmosphere where it's ok to learn and study. They've also established a program called Graduation and Beyond for high school students. It includes a monthly speaker and a scholarship program that can be used for any continuing education, it's not restricted to college. She's really proud of the students they've worked within the community who are now attending the University of Northern Colorado, working on welding certification and going to cosmetology school.
"It's a small program, but growing and we trust we are making a difference," said Laney.
Lydia's Story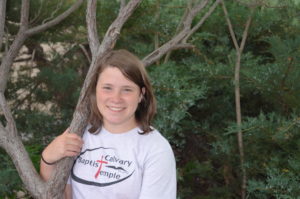 Lydia is 17 and has been in the leadership program at Lago Vista for several summers. She has grown in maturity and social skills to the point that she has been hired as a paid summer staff member, a position usually reserved for college students. She works 13.5 hours per week. Home life isn't easy, her parents are divorced and her dad is a vet and has cancer, so she's currently living with a friend.
"The leadership program, for me, it's grown me to be a more mature young lady. I like being there for the kids and helping them with school." Her sister "used to do this job, but she's in college now."
https://foodbanklarimer.org/wp-content/uploads/2018/06/new-fblc-logo2.png
0
0
foodbank
https://foodbanklarimer.org/wp-content/uploads/2018/06/new-fblc-logo2.png
foodbank
2017-07-05 17:11:31
2017-07-05 17:11:31
Making A Difference for the Kids at Lago Vista