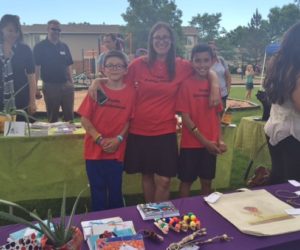 Neighbor to Neighbor (N2N) is a local, Larimer County nonprofit working towards affordable housing for the residents of Northern Colorado. Their goal is to help individuals move from homelessness to homeownership by providing sustainable housing, supportive services, and education to the Larimer County community. Their various programs do many things to help our community including assisting over 1,000 people apply for and receive down payment assistance, first month's rent and deposit assistance, and emergency home funding.
Stephanie Alley is the Resident Services Coordinator, specializing in welcoming new residents, evaluating needs, and helping them achieve their personal goals. She and her team provide a wide variety of classes and services to the N2N residents including a youth entrepreneur program that teaches N2N children that they have earning potential and can break the cycle of poverty. Children create art which is turned into greeting cards that are sold at gift shops in Fort Collins. The proceeds go directly into the children's own bank account to help them learn the ins and outs of business.
Alley visits the Food Bank for Larimer County every morning to pick up snacks, juice boxes, fruit, and whatever else is available. She takes the food back to her office at Neighbor to Neighbor where residents live in a 68 unit complex. She hands the food and snacks out to the kids as they leave for school. Often families living at the N2N complex do not have enough extra food to send their kids to school with something for snack time; they already rely on the free and reduced food programs and without N2N and the Food Bank's partnership, these children likely spend a good part of the day hungry.
When asked what her favorite part of the job is, Alley replied, "The kiddos. I love the kids, they are great humans. I just love seeing what they already hope to be in the future. They don't see themselves as low income; they have the same hopes and dreams as all the other kids do. They are so inspirational and I love that I get to work with them."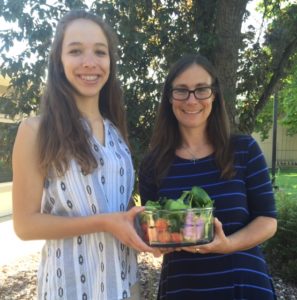 The Food Bank and N2N's partnership came full circle this summer when Neighbor to Neighbor participated in the Plant it Forward program by growing extra produce in the N2N community garden to donate back the Food Bank. Alley commented on the program by saying, "it's a good way for us to give back because our clients use the Food Bank and I get snacks for the kids, so the food comes back around."
By working with and partnering with other great area organizations such as Neighbor to Neighbor, we are better able to address the many needs of our friends and neighbors in our community.
https://foodbanklarimer.org/wp-content/uploads/2018/06/new-fblc-logo2.png
0
0
Kate Shelton
https://foodbanklarimer.org/wp-content/uploads/2018/06/new-fblc-logo2.png
Kate Shelton
2016-12-09 09:29:47
2016-12-09 09:29:47
Food Bank Partners with Neighbor to Neighbor to Accomplish More