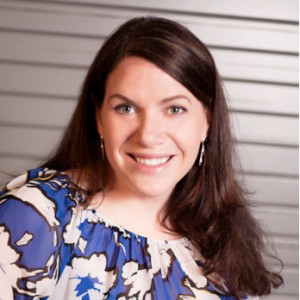 The memory of hearing a little boy at the Food Bank ask his mom, 'Is today a day we get to eat?', sticks out in Heather Buoniconti's mind as one of the most pivotal moments in her time at the Food Bank. Having young boys herself, she mentioned, "I can't even think about it without tearing up a little bit," she recounted; "all those years ago and I can still picture his face; it hit so close to home."
Heather, the Chief Development Officer at the Food Bank for Larimer County, has been a dedicated staff member for nearly 12 years, overseeing all the fundraising and communication efforts of the organization. She loves coming to work every day knowing she's making a difference in the lives of the hungry in our community.
She appreciates that everyone on the team is, "Extremely passionate about our mission and how hard we all work together towards a common goal." Heather knows the collaboration of the Food Bank staff, the community at-large, volunteers, and donors make it, "A great place to be a part of."
Heather began her career at the American Cancer Society, completing a year-long cancer fundraising walk with her husband through 15 states. Shortly after, a relocation to Northern Colorado led her to the Food Bank and as they say, 'The rest is history!'
Her day-to-day at the Food Bank is always different, but the heart of her role is connections and relationships. "I spend my time talking to donors, volunteers, and staff in order to determine how they want to be a part of the Food Bank and what we're doing." Heather is always looking for new and innovative ways to help more people in our community.
She wishes people knew that hunger can happen to anyone. "It could easily be your teacher, neighbor, friend, or even family member that we're serving." The Food Bank fills a tremendous role in our community, something that isn't lost on Heather or her teammates.
Outside of work, Heather loves spending time with her family – husband and two sons. The Buonicontis love being outside camping, hiking, and traveling as much as they can. She loves to read and enjoys attending the many Food Bank outreach events.
https://foodbanklarimer.org/wp-content/uploads/2018/06/new-fblc-logo2.png
0
0
Kate Shelton
https://foodbanklarimer.org/wp-content/uploads/2018/06/new-fblc-logo2.png
Kate Shelton
2017-08-03 19:34:11
2017-08-23 19:09:21
Meet Heather: Chief Development Officer, Food Bank for Larimer County