Kids Cafe Summer Schedule 2019
When the school year ends, the need for meals for children doesn't. For many children throughout Larimer County, summer vacation means no school meals and the prospect of going hungry. The Food Bank for Larimer County is committed to ending childhood hunger through a variety of programs, including Kids Cafe.
This summer, the Food Bank will serve healthy, made from scratch meals for children ages 18 and under at multiple sites throughout Larimer County.
The Kids Cafe will be at the following locations this summer: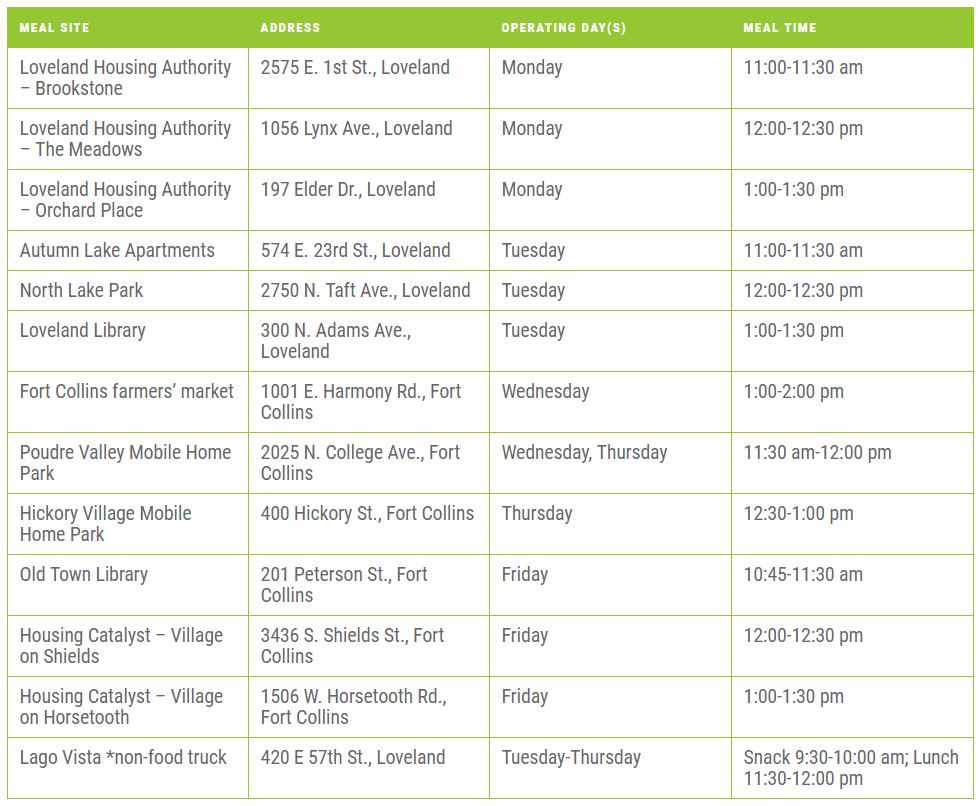 Download July's lunch menu and go to www.kidsfoodfinder.org to see more free summer lunch sites throughout the state of Colorado or text FOOD to 877-877.
Details
Kids and Teens Eat Free
Adults can eat for $5 (cash and checks accepted)
No cost or application required
Open to all children 18 and under
Activities and games to take place with each meal
Food Truck Dates
All mobile sites are open June 6-August 8 except where noted
All sites are closed July 4th and 5th
Non-Food Truck Dates
Lago Vista
May 28-July 25
Closed July 2,3 & 4