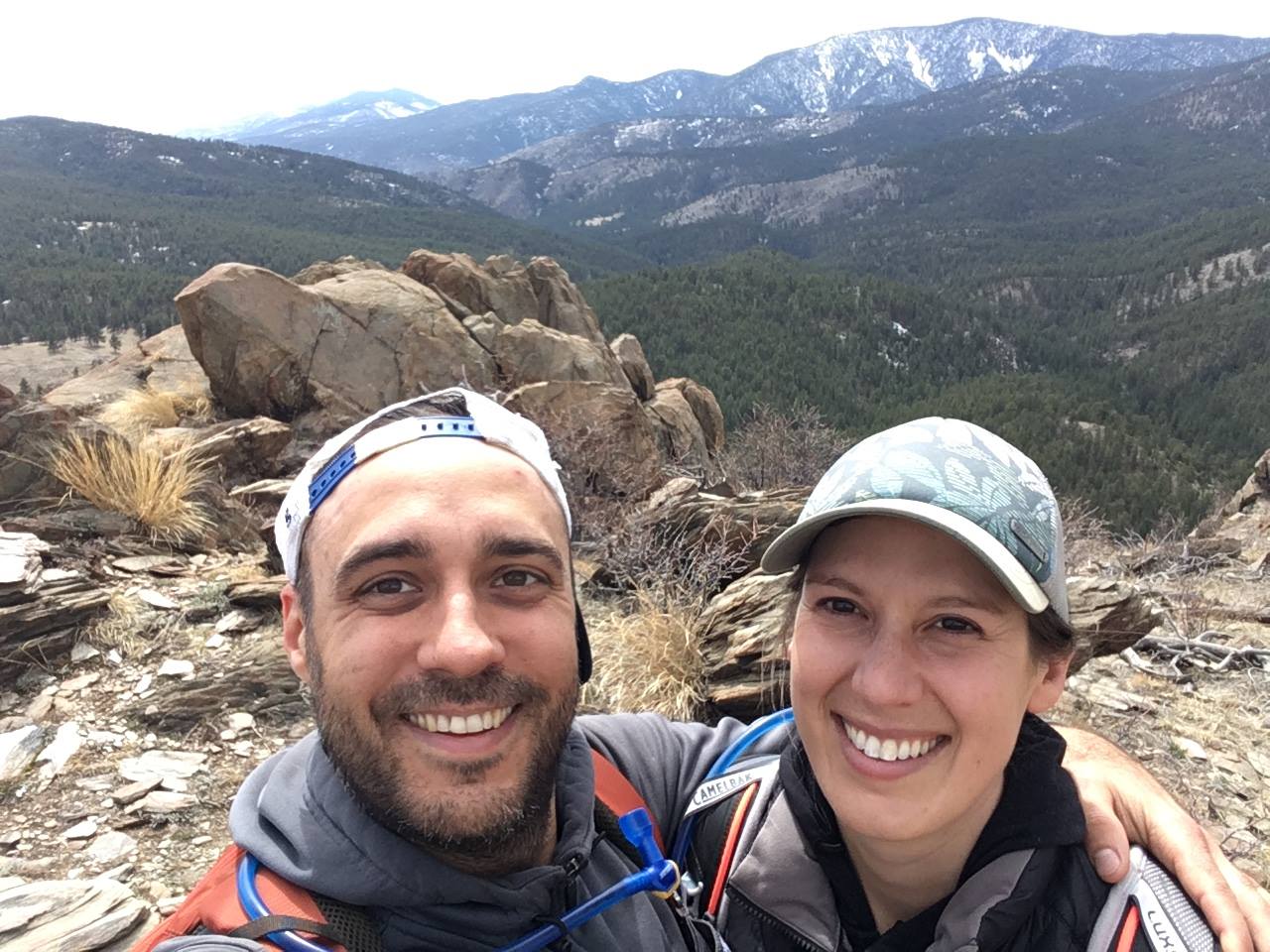 We recently had the opportunity to interview Alexandra for a StoryCorps Mobile Stop in Fort Collins, Colorado. StoryCorps' mission is to preserve and share humanity's stories in order to build connections between people and create a more just and compassionate world. They do this by inviting people from all walks of life to sit down together and share more about their experiences and stories that have lead them to where they are today. Heather Buoniconti, the Chief Development Officer at the Food Bank for Larimer County, and Alexandra sat down in the StoryCorps' mobile trailer at New Belgium Brewing to discuss Alexandra's experience at the Food Bank and talk about where she is today.
During the interview, Alexandra shared her story:
"I first started using the Food Bank when I returned from the Peace Corps in Guatemala. My husband and I had just married, I was working part-time and finishing my master's degree while he was going to school full-time. I remember going to Esh's, the discount grocery store, and paying $30 for a week's worth of food and thinking to myself, 'With all of our other expenses, we can't even afford to spend $120 for food per month. We need to look at getting help.' That's when I visited the Food Bank of Larimer County for the first time. I was expecting a lot of processed, pre-packaged food, but was surprised by the wide variety of fresh fruits and vegetables that were available, as well as what I considered 'luxury' foods, such as Noosa yogurt! Because of the Food Bank for Larimer County, my husband and I were not only able to eat enough food, we were able to eat a healthy diet!
Today, I have my masters degree in Community Nutrition and am working as the Development Director at The Arc of Larimer County, a nonprofit that provides free advocacy and education for individuals and families living with intellectual and developmental disabilities. Because of the Food Bank of Larimer County, my husband and I could spend less time worrying about food and bills and more time concentrating on improving our lives. Thank you to the Food Bank and to all the people and companies that generously support it! You change lives."
We appreciate Alexandra's willingness to share her story and we are thankful StoryCorps has archived our interview for others to hear in the future. We can't wait to listen to the full conversation when it's released – stay tuned!
https://foodbanklarimer.org/wp-content/uploads/2018/06/new-fblc-logo2.png
0
0
Kate Shelton
https://foodbanklarimer.org/wp-content/uploads/2018/06/new-fblc-logo2.png
Kate Shelton
2018-05-06 19:27:16
2018-06-04 19:28:53
StoryCorps: Food Bank Guest Interview