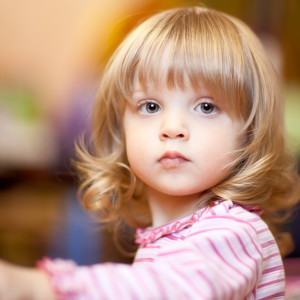 The Child Summer Hunger Gap
Almost 16 million children live in households unable to consistently access enough nutritious food necessary for a healthy life and more than 12 million children in the United States experience obesity. The school breakfast and lunch programs are crucial interventions to combat child hunger and obesity by providing children with consistent access to nutritious and balanced meals. But what happens to those at-risk children during the summer months? While there has been significant progress to ensure low-income kids have access to healthy meals at school, we know that only 16% of those children are accessing nutrition assistance during the summer. This gap in food access harms the health of millions of children whose families do not have additional resources in the summer months. When Congress writes a new child nutrition bill in 2015, we have an important opportunity to invest in child health by investing in feeding kids and closing the summer meal gap.
Nationwide, only 16% of children that receive school lunch access summer meal.
Child Hunger = A Health Crisis
Studies have found that children who face hunger experience greater health and developmental problems.[i] Areas with high food insecurity often also have high obesity rates. Regardless of income, children who face food shortages, compared to those who do not, are more likely to have:
POLICY RECOMMENDATION TO CLOSE THE SUMMER MEAL GAP: Strengthen communities' ability to reach children during the summer by allowing community partners to utilize alternate program delivery models. By providing waivers in areas where children are not able to reach a congregate feeding site, community partners can reach children that lack access to a nutritious summer meal.  
Limited Household Budgets = Less Nutritious Foods During the Summer
Low-income families that rely on school meals during the school year are often strained to make ends meet during the summer. This can impact children's nutrition intake. In the summer months, research shows that hunger for families with school age children increases by 34.2% and that most children – particularly children at high risk of obesity – gain weight more rapidly.[ix] As families struggle to make ends meet, a Feeding America study found that 79 percent of households that access charitable food programs report purchasing inexpensive, unhealthy food to make ends meet.[x]
USDA conducted pilot projects that provided low-income families with a summer grocery card to assist with the increased financial strain in the absence of school meals. Overall, the pilot reduced very low child food security by 33% and increased the nutrition intake among children. When compared to non-participants, kids consumed 12.6% more fruits and vegetables, 29.6% more whole grains, 9.7% more dairy, and 7.5% less sugar-sweetened beverages.[xi]
 POLICY RECOMMENDATION TO CLOSE THE SUMMER MEAL GAP: Allow states the option to provide low-income families with a summer grocery card to purchase the food they need for their children when school lunches and breakfasts are no longer available. USDA pilots have shown this to be an efficient, direct method to ensure children have access to nutritious food in the summer.  
Questions? Contact Eleni Towns, Policy Analyst, at etowns@feedingamerica.org
REFERENCES
[i] Food and Research Center. The Health Consequences of Hunger. http://www.hungeractionnys.org/health6.htm
[ii] Coleman-Jensen, Alisha, William McFall, and Mark Nord. Food Insecurity in Households with Children: Prevalence, Severity, and Household Characteristics, 2010-2011. U.S. Department of Agriculture, Economic Research Service, May 2013, Appendix A.
[iii] Kirkpatrick, McIntyre, and Potestio (2010) Child hunger and long-term adverse consequences for health. Archive of Pediatric Adolescent Medicine, 164 (8), 754-762.
[iv] Eicher-Miller, Mason, Weaver, McCabe, and Boushey (2009) Food Insecurity is associated with iron deficiency anemia in US adolescents. American Journal of Clinical Nutrition, 90, 1358-1371.
[v] Skalicky, Meyers, Adams, Yang, Cook, and Frank (2006) Child Food Insecurity and Iron Deficiency Anemia in Low-Income Infants and Toddlers in the United States. Maternal and Child Health Journal, 10 (2), 177-185.
[vi] Cook, Frank, Leveson, Neault, Heeren, Black, Berkowitz, Casey, Meyers, Cutts, and Chilton (2006) Child food insecurity increases risks posed by household food insecurity to young children's health. Journal of Nutrition, 136, 1073-1076.
[vii] Zaslow, Bronte-Tinkew, Capps, Horowitz, Moore, and Weinstein (2008) Food Security During Infancy: Implications for Attachment and Mental Proficiency in Toddlerhood. Maternal and Child Health Journal, 13 (1), 66-80.
[viii] Muirhead, Quiñonez, Figueiredo, and Locker (2009) Oral health disparities and food insecurity in working poor Canadians. Community Dentistry and Oral Epidemiology, 37, 294-304.
[ix] Von Hippel, P.T., B. Powell, D.B. Downey, and n. Rowland. 2007 The effect of school on overweight in childhood: Gains in children's body mass index during the school year and during the summer vacation. American Journal of Public Health 97 (4): 796-802.
[x] Feeding America, Hunger in America 2014, National Report. August 2014.
[xi] U.S. Department of Agriculture, Food and Nutrition Service. Report on the Summer Food for Children Demonstration Projects for Fiscal Year 2013, December 2013.
https://foodbanklarimer.org/wp-content/uploads/2018/06/new-fblc-logo2.png
0
0
foodbank
https://foodbanklarimer.org/wp-content/uploads/2018/06/new-fblc-logo2.png
foodbank
2015-06-23 15:16:55
2015-06-23 15:16:55
Strengthening Child Health and Nutrition by Closing the Summer Meal Gap