Alisha and her husband moved to Colorado in 2014 from the West Coast. Recently married, they decided to set down roots in Fort Collins so that her husband could invest in his family's local business. The move was also designed to allow Alisha to continue to focus full-time on creating and selling her artwork. After a short-time they realized that the cost of living in Fort Collins required Alisha to put aside her startup visual art business and find stable employment. When securing a job took longer than expected, they decided to try out the Food Bank to help make ends meet.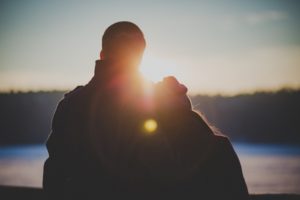 "We were really surprised at the variety and quality of the food available for those in need. Plus, it was fun to try foods that I wouldn't have thought to purchase in my usual shopping routine."
After four months of searching, Alisha found a job that allows her to meaningfully serve her community and free her creativity from financial pressure. She's using her fine arts degree to create more effective visual communication in her new public service position.
Her husband added: "I think the best thing about the Food Bank is that it made us feel hopeful and lucky to have an organization here in Larimer County serving people in need and managing its resources effectively by providing quality food which could otherwise go to waste. This "hand-up" made all the difference for us to live free of fear during a period of crucial growth. Being treated respectfully in our time of need not only grew our gratefulness to our new community but also our empathy and respect for others in need. We work hard to bring value to our community, regardless of how much money it brings us, and now that we're back on our feet we can continue to do so thanks to our Food Bank." 
Janel was raised to mistrust "the system" – government, banks, schools, etc. Her family lived in isolation and moved frequently throughout Nebraska and Colorado.  She was homeschooled through 8th grade because her family didn't encourage a need for education beyond that point.
At age 20, Janel had her own cleaning business and moved out on her own. The next year, she married and soon after they began a family. She grew up believing that within a marriage, her primary role would be as a supportive wife and mother. She proudly embraced her part and willingly gave up her cleaning business while her husband worked to provide for their household. As their family grew, it was harder to make ends meet on one income. Her husband also began to face health issues, which limited the hours he was able to work.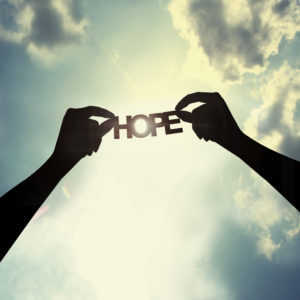 About six years ago, shortly after moving back to Colorado, Janel learned about the Food Bank. By that time, their family had grown to eight. "A friend told me the Food Bank provided fresh fruit, so I decided to give it a try." Since that first day, Janel has been a guest of the Food Bank's Food Share program every week.
"Growing up in such isolation and being taught to mistrust the outside world, I was very moved that there was a place that would offer this kind of help to me and my family. The quality of the food provided is amazing, we love the fresh produce, the brown rice and the whole grains. I'm so inspired by the volunteers who give their own time to help. It feels good to know my family and I are not alone and that there are people who care."
After dedicating her adult life to raising her children, she's starting to think about what's next for her. Janel's youngest child is now eight years old. Her 18-year-old will graduate in the spring with a high school diploma and an associate's degree after attending a concurrent enrollment program through CECFC, and her 16-year-old has entered the same program this year.
"As I continue to learn, grow, and put the past behind me, I look forward to the doors God will open for me, my husband, and our children. When I think about where we are today and where my kids are going, I am so grateful to those who support the Food Bank and help provide food for my family. They truly have been the hands and feet of Jesus to me!"